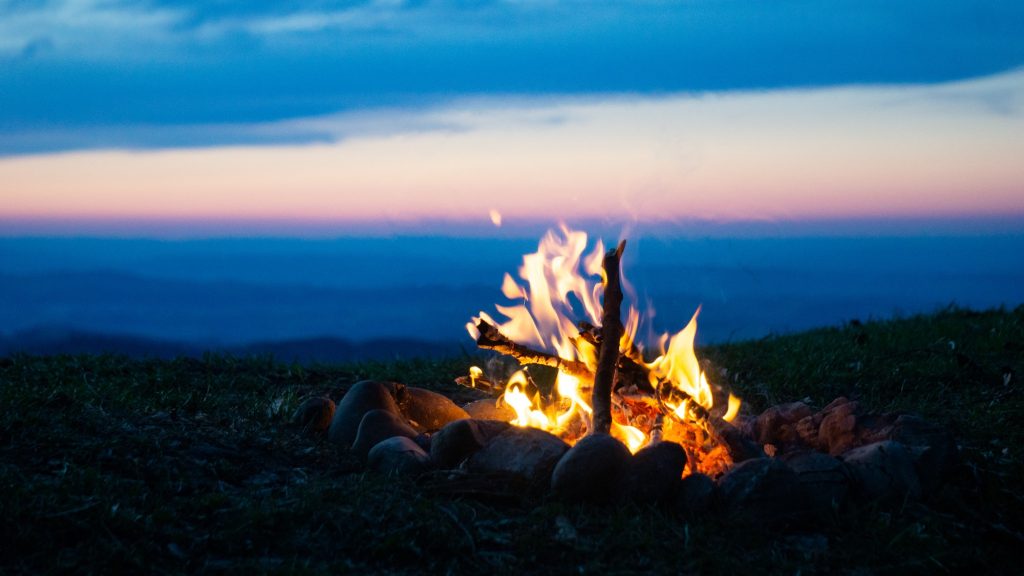 "Where is your campfire?"
I was washing my joggers that I wore during my recent 6 day East Arnhem Land leadership Immersion this morning and it occurred to me that it has been roughly 3 weeks since I hosted this group of exceptional Aussie educational leaders in the red dirt heart of the Northern Territory…
Why had I left it so long to wash away the red dirt? What had I been clinging too?
Wow! I realised I was smiling one of those special smurky smiles as I scrubbed my joggers, taking me back to recent memories of incredible poignancy… you know…goosebump moments when you have to pinch yourself that you are really there and that your dream had come true! What was it that made them trust me to take them on an adventure that would be challenging and deeply personal and hit deeply into their leadership of themselves, their students and staff?
I go back to an image and smell of wood burning, see the orange flames flickering in the breeze…
Each evening whilst we lived on Nyinyikay Homelands, as the heat of the day ebbed we were silently drawn to the sunset, cradled by a cool breeze off Arnhem Bay. The campfire was readied and lit for the most precious part of the day… total darkness, under the Milky Way (I had never seen it like this before!) with the light, smell and crackle of the campfire accompanied by thousands of noisy little hermit crabs carrying their shell homes… we sighed… and shared our stories, listened, sang, laughed and danced together.
I've always had a thing for Yothu Yindi's music and our host Marcus Lacey, on a lone guitar, played his own songs, traditional Yolnu songs and Djapana! (Sunset Dreaming) I can't resist…"Look at the sun, falling from the sky, and the sunset\takes my mind, back to my homeland far away..It's a story planted in my mind, it's so clear, I remember, Oh my, Oh my sunset dreaming..Wo Djapana, Wo warwu,Wo rramani, Wo galanggarri.."
Traditionally we know fire is used as a practical tool in hunting, cooking, warmth and managing the environment. It also holds great spiritual meaning, with many stories, memories and dance being passed down around the fire. Using fire as a metaphor is richly symbolic as well – rebirth or re-generation of new spirit, new life, seeking the fire inside, a new journey.
The Yolnu people have the concept of 'ganma' meaning new life, new ideas, knowledges coming together. "Ganma is where the salt water and the fresh water meet and mingle, so there is a mixing." (Laklak Burarrwanga, Welcome to my Country).
I wondered what our exploration of this ancient culture would be like, and whether there would be a deep learning and exchange of knowledge for understanding between Yolnu and napaki (our) knowledge. Would there be reciprocity of relationship that enabled a deep connection for us individually as a learner and between us as educational leaders of our people who are daring to lead with moral purpose? Each day was set up with a 'big' reflective question, traditional lessons and activities that led us to the campfire each night.
So what? I expected the experience to be challenging and confronting which it was but what we also found and experienced was a depth of strength, kindness and love, human beauty and frailty at same time, traditional culture embedded in the sustainability of land – our land, not theirs or mine but ours…passion and skill in sharing their ancestral stories through bark, artworks, weaving, song lines, dance, language centuries and respecting the land.
What I experienced in is my HEART.
I will be back to help keep our Indigenous culture, story and traditions strong.
Sacred… spiritual… emotional… challenging… disturbing… heart filled… deeply intimate…
Where is your campfire? Who sits around it with you? Who can you invite to join you?
If you need to talk about finding your campfire, contact Leadership Coach Carrie Benedet today.