Emotional Quotient (EQ) and Cultural Diversity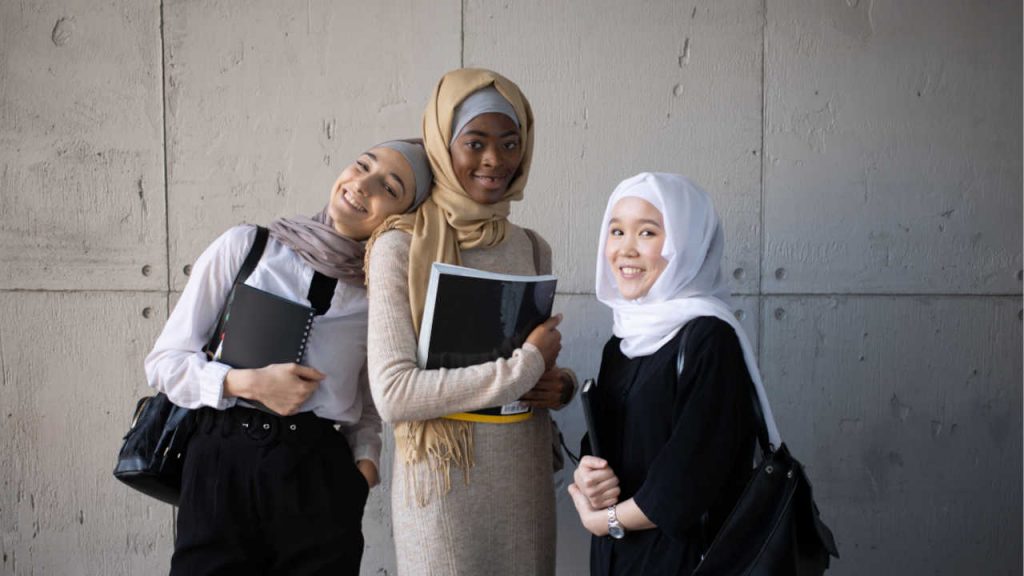 Gone are the days when people relied exclusively on IQ, short for "intelligence quotient," in their assessments of human potential and competence. Nowadays, a person's "emotional quotient," or EQ, plays just as a crucial role in getting them hired, earning them recommendations for promotion, and affording them meaningful professional opportunities in their careers – like the chance to lead a culturally diverse group of people.
When it comes to work that pertains to connecting people of different cultures, such as education, it's worth exploring just how important EQ is. EQ goes hand in hand with developing and leading cultural competence in a diverse classroom. Here's some insight into the nature of EQ and how your budding EQ can help you in situations as an educator and become a leader that your diverse students and co-workers believe in.
The Interesting Relationship between EQ and Cultural Exchange
In any line of work, if one wants to become proficient at engaging with people from a variety of cultures, one must be able to learn about those said cultures. Doing so often involves engagement with what can be considered "hard" knowledge, such as historical facts and fixed grammatical rules for speaking and writing in a particular language.
But there's also a significant amount of "soft" knowledge that professionals can apply to their work within cultural contexts. Some examples of this soft knowledge—all of which are vital to brokering and sustaining deep cultural connection—are the observation of social cues, the choice of which words and gestures to use in front of particular people, and the accordance of honour and respect for different cultural values.
That, of course, is where a practitioner's EQ will come in. EQ is essential when it comes to the relational aspect of any activity that involves cultural exchange. For example, if you want discussions to be productive and done on equal footing, you must consciously build up and practise your EQ. Without such an effort, you're likely to fall short of achieving professional success on an intercultural stage or fail to enact positive change within the work culture of the educational institution that employs you.
If it's your goal to build both emotional and cultural intelligence, it will be necessary for you to expand your current social, and emotional vocabulary to accommodate more people. You must also engage with more ways of life that are distinctly different from the ones you were raised in and may be unconsciously and consciously biased.
A cultured and emotionally intelligent leader humbly acknowledges that their world cannot be too small. They must break out of the box they started in, learn how to relate with others, and find ways to affirm and respect them while in the mutual pursuit of a good cause.
Applications for EQ in the Area of Cultural Diversity: Leading More Diverse Classrooms
To further illustrate the relationship between EQ and cultural competence, let's look at the field of education and the context of the increasingly diverse classroom. Many educational institutions actively work to normalise diversity, equality, and inclusion in their classrooms to enrich students' educational experiences and welcome a plurality of cultural perspectives.
If you're a teacher, principal, guidance counsellor, or school administrator, the use of EQ can help you walk the talk when it comes to practising a globally oriented educational method of teaching and overseeing initiatives like a diverse and inclusive educational program. It's one thing to say that you support positive change and are all for making your institution more inclusive and culturally diverse. But the stakeholders in your program—namely those who have traditionally been marginalised or excluded from the centre—will only believe you if your behaviour is consistent with your purported beliefs.
Remember the value of EQ when operationalising cultural diversity in your classroom and your school halls. Do the work to examine your teaching practice for unconscious biases, affirm your students for sharing their unique cultural perspectives, and treat learning opportunities as multi-channel exchanges, not one-way transmissions. Your co-workers and the student body will pay close attention to your words and actions.
Working with Carrie Benedet: Learn How to Apply Your EQ to Achieve Greater Cultural Diversity
In truth, EQ is not different from empathy, communication skills, and leadership skills. Some people may seem to have a natural gift for these things, and exercising them may be like second nature. But they can be learned and practised, and they take on the most meaning when shared and honed in the company of others. That's the case with EQ and work done in a place like a classroom.
With the help of global leadership coach and emotional intelligence expert Carrie Benedet, you can learn how to foster greater awareness of the emotional aspects of your work and how to relate them to cultures outside the ones involved in your upbringing. Carrie will be glad to teach you how to use your emotional and cultural intelligence to make decisions and bring out the best in a diverse group of students. Contact our educational leadership coaching team and work with Carrie Benedet now!
To know more about emotional intelligence and cultural diversity issues in the workplace, get in touch with me (Carrie Benedet) here.