How Teacher Training Influences Disabled Students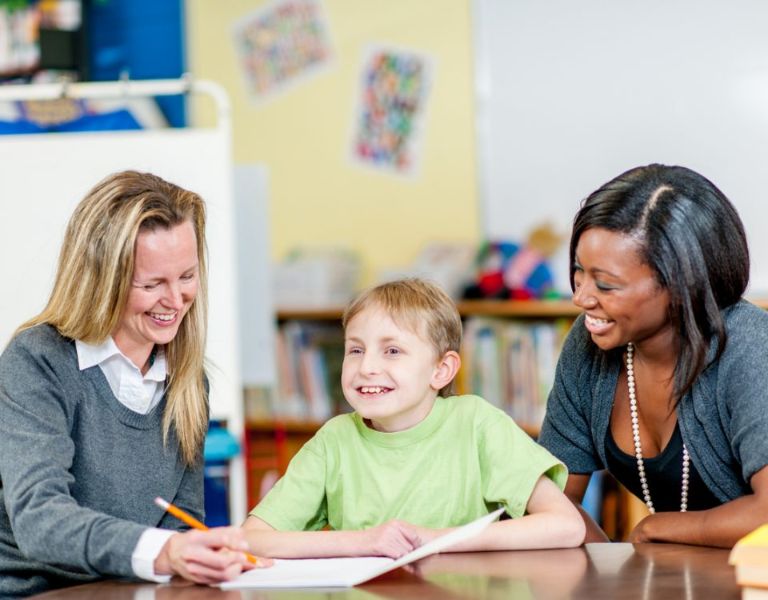 In Australia alone, over 4 million people live with disabilities. These include physical disabilities, partial or complete blindness, partial or total deafness, intellectual disabilities, disabilities resulting from brain injury, and mental health conditions.
Of the 1 in 5 people living with a disability, a significant number are currently attending school. It is only appropriate that inclusive education, or educational pedagogy that especially considers disabilities, has been afforded more attention in the educational landscape. But few teachers know how to upskill themselves to be more inclusive in their teaching methods or where to look for resources on inclusive education.
One type of opportunity that teachers can explore is teacher training for inclusive classrooms. These training sessions can arm teachers with advanced skills for instructing disabled students and the right attitudes to lead diverse learning communities confidently.
To illustrate, here is a briefer on how teacher training can impact disabled students, courtesy of the Carrie Benedet team. If you are a teacher yourself, consider enrolling in a disability-inclusive teacher training session for the following reasons:
It Will Help a Teacher Understand Their Students Special Requirements
Heightened disability awareness and inclusive teaching practices will be at the core of a good teacher training program. Your training will help you recognise any unique requirements your students may have. It will also equip you with the skills to address any student auditory or visual impairments, enhance their mobility in learning spaces, or adjust to their cognitive or sensory disability.
In short, training sessions will allow teachers to learn how to be flexible about their teaching methods and how to adapt their teaching style to students with varying needs. The ideal result is individualised instruction that leaves no student behind or in any doubt of how important they are to their learning community.
It Will Help a Teacher Unpack Their Hidden Biases and Beliefs about Disabled Persons
No matter how exhaustive initial education maybe for a teacher, they will likely not know enough about how their subconscious biases or deeply ingrained beliefs can affect their teaching delivery. Regardless of how much innate compassion and sensitivity they may have, they may not be cognisant of how their lived experiences can influence their words and how actions impact others.
In truth, even the most well-intentioned teachers often say or do the wrong thing by mistake. They may, for example, unintentionally single out their disabled students in front of their peers. Oversights like this can have an underestimated impact on a disabled student morale and desire to learn.
As a teacher, you should not blame yourself for the biases or beliefs you may have inherited from your parents, friends, or your teachers. Remember that you learned these things when society was still learning how to achieve a more inclusive education.
But on the flip side, now that there are opportunities available to you, there is no reason you should not learn more about the topic. It is high time to brush up on the more sensitive situations in educational pedagogy and confront these tricky issues for all your disabled students. With sharper knowledge of topics like inclusive language use and assistive technologies, you can foster more supportive learning environments for your students with disabilities.
It Will Open Up Opportunities for Collaboration with Other Professionals Towards Inclusive Education
Teacher training will also present an excellent opportunity to engage with various disciplines related to your own. For one, you gain a lot of new knowledge from the sessions themselves. For another, you can also gain access to a network of doctors, psychiatrists, psychologists, developmental specialists, occupational therapists, and other professionals. Other professional roles may even intertwine with yours when spearheading more inclusive communities.
You can also learn things about life with a disability and how to champion more inclusive education policies and practices from this interdisciplinary engagement. As a result you will be able to craft more holistic learning experiences that consider student health and ideal learning style.
It Will Pave the Way for More Inclusive and Community-Oriented Instruction
Your teacher training for more inclusive education will make you better at affirming your disabled students. You will learn how to make them feel like valued members of their respective educational communities and not separated from abled students – equipped to coach them through their learning experiences and help them envision how to contribute to their wider learning community.
Your training sessions may be just what you need to embrace your authority as a teacher and your duty as a role model to your abled and disabled students. One critical application of your training will involve setting the groundwork for students of all demographics to respect each other, thus preventing bullying or social exclusion.
Partner with the Carrie Benedet Team for Leadership in Inclusive Education
For leads on how to achieve better educational leadership, get in contact with leadership coach Carrie Benedet. We will help you study the best approaches for advanced educational topics like inclusive education and diversity education in the 20th century. Partner with Carrie Benedet Leadership Coaching now and gain the knowledge and confidence you need to lead an inclusive classroom!
Are you interested in effectively improving your approach to your disabled students? Get in touch with Carrie Benedet here.