What Are A Principal's Main Responsibilities?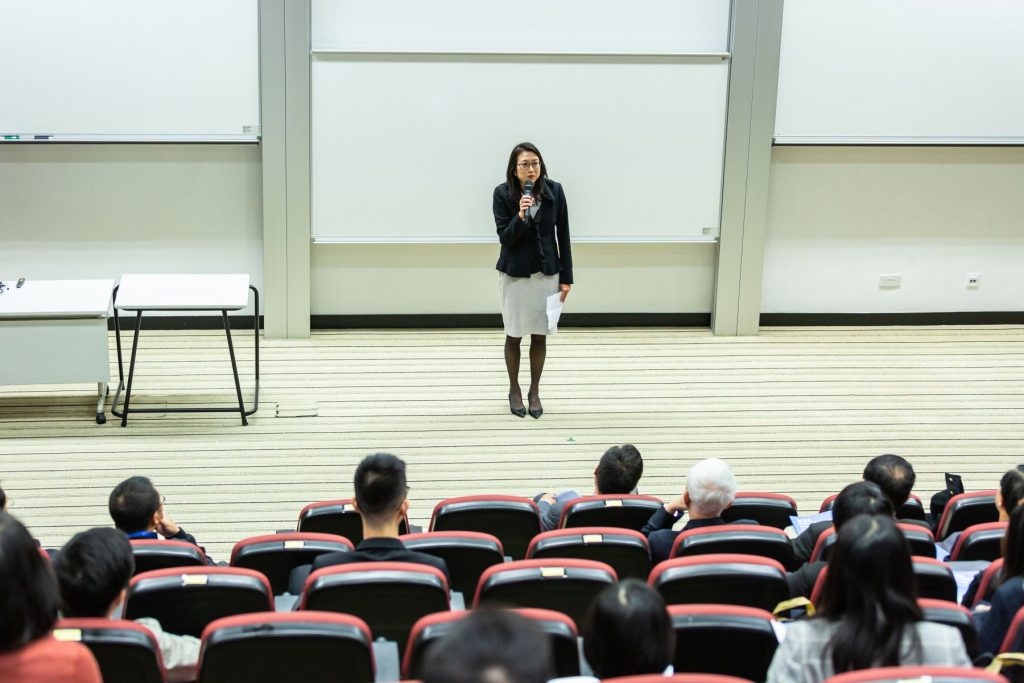 The role of a principal is to monitor all aspects involved with student learning. The designation of school principal typically refers to the highest-ranked administrative officer at an elementary, middle, or high school. Principals define the strategic direction of the school system. Their duties usually include developing the school curriculum, hiring and evaluating teachers and staff, plus managing the institutional budget, and other high-level administrative tasks. However, one of the biggest challenges can be monitoring the relationships within the school and ensuring positive cultural health of the school, so students and staff may thrive. This relies on the experience and the emotional intelligence of the principal.
A principal will often begin their career as a teacher, gain a greater understanding of student needs and faculty concerns, and eventually work their way up to a higher position in educational leadership. Effective principals have a significant hand in shaping the quality of education their schools offer and ensuring the academic success of all students. Thus, they must have the managerial abilities necessary to oversee all the daily activities, respond to emerging issues, and help define the performance goals that all students and staff at the institution are working toward.
Because of the scope of principal duties and obligations, no day on the job is ever quite the same. Here are a few of the primary responsibilities school principals must uphold, explored in more detail:
Defines a School-wide Vision
In the world today, a comprehensive educational background is necessary to build a successful professional life in almost any field. In light of this, schools define rigorous academic standards and ambitious learning goals by which they measure the performance of all students. These standards are crucial to ensure that all students at a particular school graduate with the skills and knowledge required to succeed in their future careers.
A school principal is responsible for setting the academic standards at their institution. Principals need to ensure that students and staff achieve these standards. A good principal needs to define the desired learning outcomes and objectives clearly, bearing in mind that these must be achievable by all students regardless of their backgrounds or individual abilities. They then need to communicate these goals to teachers and other administrators to ensure the school's vision in its curricula, instructional materials, and student assessments.
Creates a Conducive Learning Environment
An effective principal must also ensure that their school environment enables both teachers and students to maximise the learning experiences they have every day. On a basic level, this means that school premises must be kept safe, clean, and orderly. Intelligent investments in high-quality school facilities, equipment, and learning materials are necessary for developing an environment that is as conducive to education as possible.
Creating a climate that encourages and facilitates learning also extends to less tangible concerns, such as teacher interaction with students, parent engagement, and overall staff morale. Principals must build a supportive, respectful, and caring school community that welcomes cultural diversity and works toward securing academic success for all. They can achieve this by encouraging open communication among students, teachers, parents, and administrators and involving staff and students in various school-wide community-building activities.
Improves the Quality of Instruction Offered
Focusing on initiatives to improve the quality of teacher instruction is one reliable way for principals to set the stage for consistent academic achievement. An effective principal will not just stop at outlining academic expectations but will readily work with teachers to develop curricula and lesson plans to attain these desired outcomes. In doing this necessary work, principals create strong connections with teachers in regular catch-ups and in the classroom setting and become intimately familiar with what students and faculty need to succeed.
Principals must familiarise themselves with current educational research to better understand how to improve the quality of their school teaching and learning. Furthermore, they need to encourage their faculty members to do the same. For instance, regular discussions on improving instruction have historically been of use at many schools, both in groups and one-on-one with specific teachers.
Manages the School Everyday Operations
Principals must be capable managers to do their jobs effectively. Many of a principal's duties require top-tier managerial skills, such as evaluating staff performance, updating processes to be more efficient, and analysing organisational data to identify problems.
A good principal should also be aware that the school environment does not improve drastically overnight and should thus be prepared to work toward institutional goals and objectives over the long term. Current research indicates that principals need about five to seven years to enact significant positive change at their institution.
Encourages Leadership in Teachers and Other Administrators
Achieving significant academic improvement across an entire school is impossible without effective leadership, and schools also should not depend on the actions and vision of one person alone. Honing leadership skills in teachers and more junior administrative personnel is another responsibility for principals. They should encourage faculty members to develop strong working relationships. That way, teachers can guide and learn from each other to improve the quality of their work.
Excelling in the role of school principal entails a lot of knowledge, hard work, and willingness to engage meaningfully with others, whether they be students, staff, or the greater community. Truly, capable educational leadership makes all the difference in maximising school potential and setting students up for long-term success.
Carrie Benedet provides coaching for educators and provides recommendations on which leadership style to take, anchoring on one that is more adaptive. You may send her a message today to inquire.