Collaborating With Your Leaders: Creating Your 2020 Business Strategy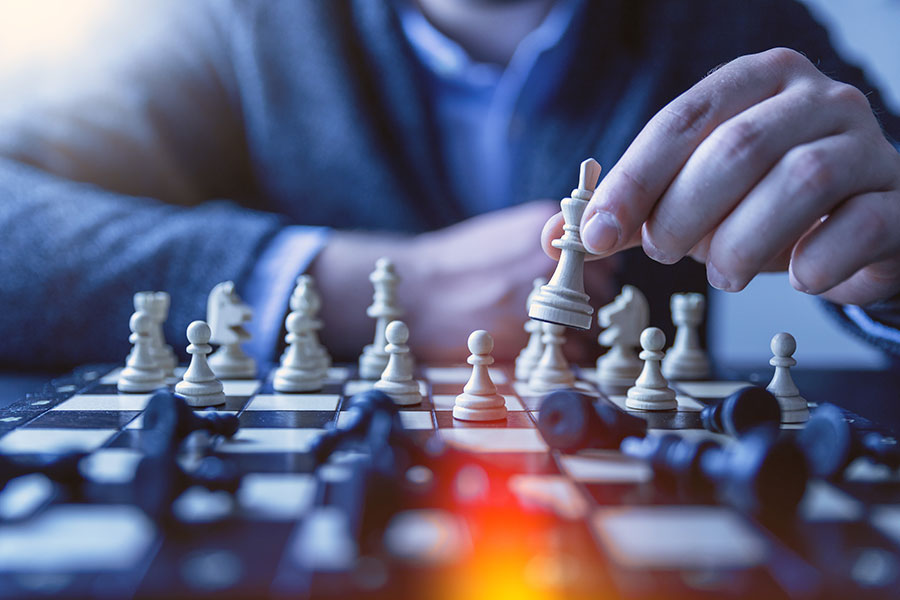 The success and survival of any business relies on its solid foundation. With today's fast-changing and ever more complex trends, collaboration is something that leaders are fast embracing to make sure that the business will continue through the many changes to come. Unlike the past, organisations are more open to the idea of collaboration because of the recent realisation that collective brainpower can save them time, resources, and even lead them to discover new strategies, processes, and products that would send their business' numbers shooting through the roof.
In addition to the benefits, it would give the business heads, a collaborative environment also benefits employees from corporate departments down to the workforce. Collaboration increases employee engagement releases creativity and improves the overall work experience. When your workforce is motivated and productive, your organisation's foundation is strengthened, and your success rates increase as the months go by.
Along with the new year, a new business strategy is also necessary to prepare your organization in embracing the changes in trends that 2020 brings us. Here are a few tips you may consider while collaborating with your team for your organisation's 2020 business strategy:
Transparent Communication
Embracing a collaborative system in the organisation will not be beneficial without effective communication. The way your teams handle information is what determines the result of your collaboration attempts. Communicating only with leaders will not be enough, as your workforce plays a vital role in your operations too.
Make sure to send out communications to all your employees, because you will never know who among your leaders and workforce have ideas that will work unless you hear from them. This also breaks the silo mentality – also known as knowledge hoarding or reluctance to share information in different departments which can cause great division and reduces efficiency in the workforce.
Communicating transparently also helps motivate your teams, so make sure you mean what you say. High performing leaders work consistently on communicating with their employees no matter how big or small their messages are. Keeping your workforce in the know as much as possible is beneficial for both corporate and workforce – with corporate not needing to worry about letting their subordinates in on what's happening and the workforce feeling more involved in company operations than before.
Review and Re-define Goals
Even when trends shift and change often, it may not be necessary for your organisation to wipe the slate clean and set new goals as the new year comes in. Take a day or two, sit with your teams, and review the progress and events from the previous year. An effective approach to identifying if you have to rehash your current goals is by asking each person in your teams for the top 3-5 things that went well in the year before and what they would have done differently in order to achieve better results.
If you are just beginning to implement a collaborative culture in your organisation, this is the best time to incorporate collaboration with your goals. Redefine what you currently have in place if it is no longer aligned with what your vision is for the year. Take time to review this information with your team and allow that to become your lead into discussing what steps you need to take for your organisation to achieve goals faster and to get better results in the coming year.
Rewards System
According to a survey, more than half of employees say that recognition drives them to work harder and rewards help them stay motivated to increase productivity.
As more organisations make a big shift to a more collaborative culture, the rewards system also demands change. Along with rewarding employees for their productivity, leaders have also discovered that including collaborative performance in the metrics they give the workforce, help the collaboration process become easier and encourages more participation.
Implementing a better reward system is a small step to take to encourage collaboration in the workplace provides higher chances of getting better results and driving income to the business.
Foster Relationships and Build Trust
Building relationships and trust in the workplace strengthens teams and encourages more collaboration. Employees who work harmoniously together and have trust in each other and their corporate leaders are proven to be more participative and collaborative in company projects than suspicious and cynical ones who avoid interaction and perceive collaboration as a weakness, rather than a strength.
Helping your employees to foster relationships and build trust amongst your team will help you achieve your goals faster and provide better results, not only in your collaborative endeavours, but also in the workforce's overall productivity.
Impose Balance
As organisations grow, the demands in operations grow too. There will always be more tasks to complete daily, more people to meet, more calls to make, and projects to work on. While a growing workload means more revenue and stability for a business, it does not necessarily bring a better situation for the employees on the receiving end of these tasks.
What you can do as a leader is to set goals that are realistic – delegate the workload as much as possible and aim for fair office work balance, and renumeration. Employees that get burned out by heavy workloads do not perform as effectively as those who do not. By encouraging balance in the workplace by delegation, your workforce will also be more open to getting involved in collaborating in future projects and initiatives that will help you reach your goals faster.
Succeeding does not mean you have to sacrifice being human. A good leader understands the importance of being human enough to accept that more brainpower means more success and that your employees are humans too, and they need encouragement – like that tap on the back, and the pay rise they should receive. Being human enough to acknowledge that you do not have all the solutions to every obstacle you encounter and that you need your workforce to have your back just as often as you have theirs, is a great insight and strength in a leader.
Make 2020 your year to bring about change through collaboration. This strategy can be a powerful factor in bringing about an increase in your company's revenue in the next 12 months.