Can Professional Development Impact Student Achievement?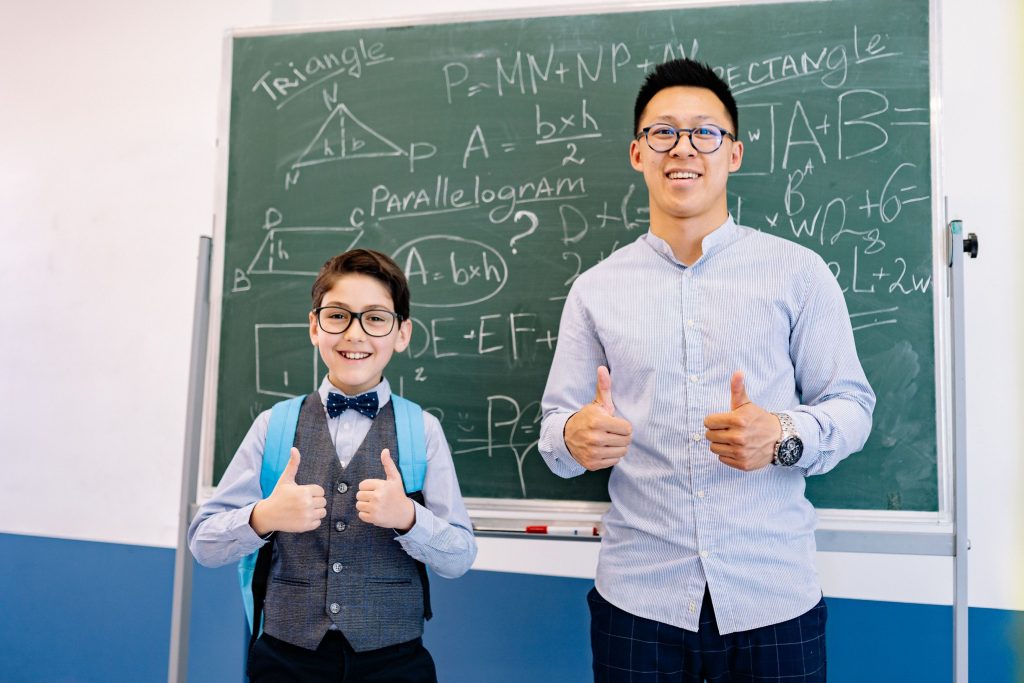 Educators are amongst the busiest people and carry an exceptional burden. That's because the work of an educator isn't limited to the paperwork they do or the meetings they attend. Although these are part of their job description, their primary goal is to mould students into the best versions of themselves while everyone is in the same classroom space.
Professional development provides an educator with an opportunity to sharpen their skills. Unfortunately, too few educators are willing to set aside the time or dedicate additional resources to training opportunities like seminars, workshops, and leadership coaching sessions. Perhaps they see these training opportunities as being extraneous to their goal or as obstacles to achieving said goals in the fastest possible time.
A beneficial way to turn things around for yourself is to see your professional development as an avenue to learn for the sake of your learners. In other words, it's something worth actively prioritising instead of putting off until the next year or the year after that.
If you're a teacher, guidance counsellor, school principal, or any other professional in education, consider investing in professional development before the year ends. Here are the four best reasons to upskill yourself and boost the quality of learning possible in your school environment, courtesy of Carrie Benedet Leadership Coaching.
It Will Initiate Deeper Learning Experiences
Firstly, the right professional development opportunity can enhance an educator's practice of their craft.
For example, such an opportunity can improve a teacher's knowledge in their respective specialisation, like History or Mathematics, their instructional skills, and understanding of the art and science of teaching. It can also train a higher-level administrator, like a school principal, to stay the course of their educational program and oversee its delivery in a way that honours the institution's core values. A guidance counsellor can learn about the power of positive learning and work with both students and teachers to cultivate the proper atmosphere.
The results? Students will achieve improved learning proficiency in their school subjects, undergo a deeper and more holistic character formation, and unlock a sense of pride in their school. Those are good enough reasons to justify investing in professional development.
It Will Modernise Education Delivery
Secondly, education is transforming due to the digital, cross-border economy. The modern classroom is now a globalised, hybridised, and digitally-driven environment that involves participants from many countries and cultures.
It's easy for educators to feel overwhelmed with the need to catch up to their students' generation if they don't have mastery of modern educational tools and techniques. Further training opportunities will allow them to learn about the future of education and master its delivery to their students, all according to 21st century standards. As an educator, train yourself to help your students become future-oriented and readier to navigate the world of tomorrow.
It Will Help Educators Become More Confident About Challenges
Apart from technology, educators also have to master timeless challenges like striking a balance between being disciplined and compassionate and personalising learning experiences according to each student's needs. These challenges have been around since the early years of the modern school system, and they are sure to trouble educators in the decades to come.
That said, exhaustive professional development imparts educators with more than just the ins and outs of dealing with these particular challenges. It also helps them over their fear of confronting challenges and gives them the necessary confidence to step up for themselves and their students.
As a result, the classroom will achieve its purpose as a place to try new things, experience breakthroughs, and grow. Educators will need to see those things happen as much as their students do.
It Will Transform the Educator into a Better Role Model for Their Students
Lastly, professional development will train educators to become ideal role models to their students—not only in their academics but also in their leadership skills and their practice of good citizenship. Often, it's from their teachers and other formator figures that young students learn to imbibe values like hard work, clarity of vision, articulateness, leadership, collaboration, and sensitivity to others.
The right training opportunity will strengthen an educator's abilities to communicate these in the classroom, pass on life's most important lessons to their students, and see the latter become shining examples to their community. Take special note of this and look for mentorship that makes you both a better educator and a better person to your students.
Change Your Learning Culture for the Better with Carrie Benedet
In our organisation, we believe that when an educator thrives, everyone else follows. Work with Carrie Benedet and join enrichment opportunities like our Masterclass series to learn how heart-centred leadership can empower you as an education professional and help you hone your students' abilities.
Find out what you can do for yourself and your pupils through the encouragement and expert advice of Carrie Benedet Leadership Coaching. Contact Carrie Benedet now!