2 Reasons Why Collaboration is Important to Leadership Growth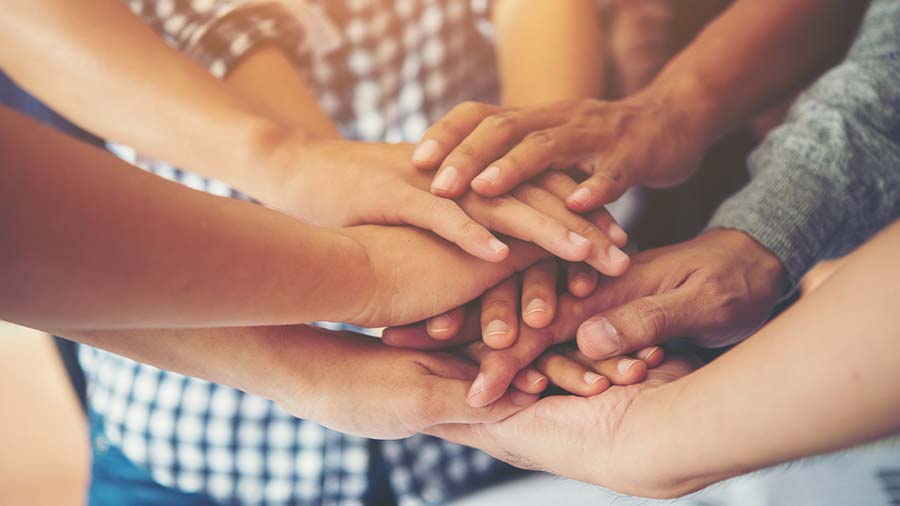 A leader's job does not anymore solely revolve around disseminating information, delegating tasks, meeting deadlines, and keeping clients happy. The landscape has changed. Systems and procedures of today's businesses are now cross-functional. This translates to collaborative works within teams and departments as the new tools of productivity and innovation. A leader who wishes to thrive and grow with the ever-changing world, needs to embrace, and apply the concept of collaboration in their leadership style.
Changes in the workplace had been unravelling over the years and the recent state of the world has accelerated the change that had already been evolving. The barriers that have existed between departments had been broken down by a force that's proved to be more effective: collaboration.
Many leaders advance their career for the simple reason of personal growth and it's natural and understandable. And it is also natural for a leader to realise that leading isn't only about climbing that corporate ladder. It is more than just getting a promotion. It is about empowering people and building new leaders.
Below are the 2 major reasons why collaboration is important to leadership growth.
1. Empower People and Solve Problems Effectively
"Two heads are better than one."
Collaboration has proven to be more effective to solve complex concerns and to uncover innovative solutions that lead to productivity.
A great story to showcase how powerful collaboration is, would be Salesforce's story about one of their company's off-site annual management meeting. In what was to be a "management-only" event, a change was made to invite the whole company. They broadcasted the event and allowed everyone in the enterprise to share their thoughts, raise their concerns, and give their suggestions. The employees felt empowered and many bright ideas were discovered that would not have been suggested if not for the wider team meeting. Two heads are indeed often better than one!
Do you want to be a leader who can empower people and elicit the best possible solutions from a team of happy, secured, and engaged employees? This is something that collaboration can bring. And the leader who can bring these out of his team is someone who can be confident about his work. Simply put, collaboration creates leaders who show confidence not only because they can but more importantly, they have impressive results to back it up.
2. Nurture People and Hone New Leaders
"Great Leaders Create More Leaders"
As Roy T. Bennett once said, "Great leaders have vision and inspire others to help them turn vision into reality. Great leaders create more leaders, not followers. Great leaders have vision, share vision, and inspire others to create their own."
When a leader accomplishes this noble task of creating more leaders who encourage people to share ideas, help others, question the status quo, and innovate, we can say that growth in leadership is achieved.
Can you imagine yourself seeing members of your team taking the big leap and knowing that you have contributed to their growth? How would you feel when after a couple of years an employee who you mentored, reaches out to you and thanks you for all the wisdom you bestowed upon them which they have managed to apply in their recent role? A collaborative leader has the power to influence. Influential leaders don't just solve problems. They leave a mark and a legacy that stays.
Leadership growth can be achieved along with reaping other benefits when collaboration in teams and across the whole organisation is encouraged, practised, and nurtured.
Promoting collaborative leadership brings immense benefits not only to the whole organisation but to the leader's growth as well.
Become the catalyst for change and be the collaborative leader who grows together with its people and organisation. Get in touch with Carrie Benedet today to talk about collaboration.