Djapirri Mununggirritj – AUSTRALIA -Mixing Cultures to Find Balance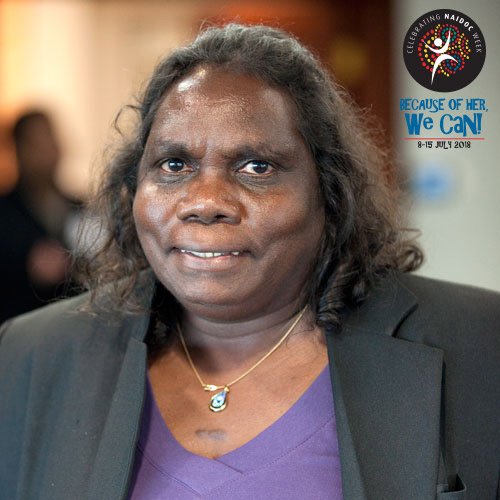 Australia is one of the most culturally diverse countries in the world. In fact, according to www.abs.gov.au, as of 2016, 1 out of 3 Australians were born outside Australia. It is often described as a melting pox of culture, with its inhabitants having roots all over the world. Indeed, mixing cultures is the reality of Australian society. With a culture this diverse, the prevailing question is, how do we find a balance? How can we ensure that barriers to racial equality are taken down and discrimination and unfair treatment are eradicated? And, why is this important?
The answer doesn't lie in one individual alone. It is through the collective efforts of many that Australia can enjoy its cultural diversity today. Djapirri Mununggirritj, a Yolgnu Elder and manager in Arnhem Land Aboriginal Corporation, has been at the forefront of these conversations for decades. She has worked tirelessly with Aboriginal and Torres Strait Islander Australians and non-Indigenous Australians to foster strong and mutual relationships. She has spearheaded numerous programs that focus on bringing these communities together. She has made a significant impact on starting dialogues to address domestic violence and alcohol which are prevalent problems in her community.
What were the results? Because of Djapirri's efforts, significant improvements in the communities she has worked with can be seen. She started the Yirrkala Women's Patrol which roamed the streets at night to ensure the community's safety. This helped lessen incidents of crime and discriminatory behaviour. She has also partnered with several communities to start positive relationships between Indigenous and non-Indigenous women. This allowed these women to create a strong support group that helps those who are victims of domestic violence. Djapirri was able to bridge the culture through arts and crafts and proceed to find additional sources of income for these households. Yolngu and Balance (white) women meet and share culture once a week which allows a forum for cultures to mix. This helped foster strong community ties and raise cultural diversity awareness. Lastly, Djapirri's is a part of the Reconciliation Australia and with Culture College which aims to help immigrants to adjust to their new environment.
What is next for us? Why it is important to continue talking about these issues and continuing the dialogue? We need to continue the work that Djapirri has started, not just in isolated areas wherein aboriginals have communities set up. We need to ensure that the same opportunities are provided for all no matter what age, background, or colour of skin you may have. This should be as true as it is for small communities as well as big ones wherein most of the cultures mix. As said at the beginning of this article, multiculturalism is Australia's reality and cultural equality can be second nature to most of us. But it is important to be reminded of how cultural diversity and cultural equality applies to the workplace, school, and even the grocery store. It is through these conscious efforts that will we truly achieve cultural diversity and cultural equality.
Carrie Benedet is hosting a Global leadership online conference where Djapirri Mununggirritj is an invited speaker. To attend, go to www.globalleadersthriveprogram.com or get in touch with Carrie Benedet today.